President Donald Trump heads to Georgia on Saturday to campaign for two GOP incumbent senators fighting for reelection.
If Democrats were to win both seats they would gain control of the Senate, so Trump and other Republicans are zeroing in on the races even as they contest the presidential election results.
The president is set to rally with Sens. Kelly Loeffler (R-Ga.) and David Perdue (R-Ga.) at the Valdosta Regional Airport. First Lady Melania Trump will also be present, as will Lauren McDonald, a candidate for public service commissioner, and other Republicans.
"See you tomorrow night at 7PM, Valdosta, Georgia!" Trump wrote in a tweet late Friday.
The president has urged people to vote in the runoff elections, but has mostly been focused on highlighting allegations of fraud in the presidential election.
Loeffler and Perdue both failed to gain a majority of votes in elections last month, triggering the runoffs, which will take place on Jan. 5, 2021. Loeffler, a businesswoman appointed last year after the retirement of Sen. Johnny Isakson (R-Ga.), is facing Atlanta pastor Raphael Warnock. Perdue's challenger is filmmaker Jon Ossoff.
Illustrating the importance officials have placed on the runoff races, Vice President Mike Pence traveled Friday to Georgia for the second time since the Nov. 3 election.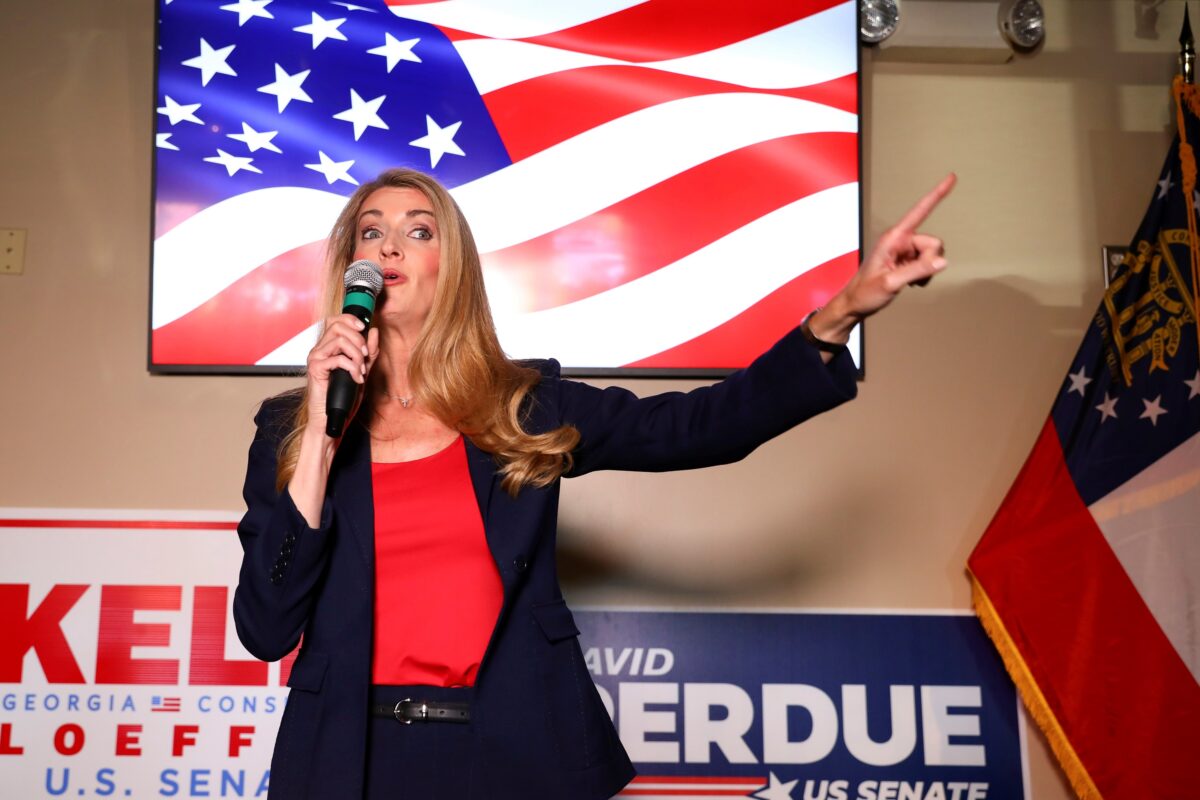 "We will never stop fighting to make America great again. That's why President Trump and I need David Perdue and Kelly Loeffler back in the Republican majority in the United States Senate," Pence told a rally in Savannah. "We need the Peach State to defend the majority."
Loeffler wasn't present on Friday because a campaign staffer died. It wasn't clear whether she would attend the rally with Trump.
Groups have poured millions into the runoffs and political action committees are running billboards trying to convince Republicans not to turn out, part of a broader battle that's taking place inside the party as people try to figure out how best to deal with fraud allegations.
Warnock and Ossoff, meanwhile, held a virtual rally with former President Barack Obama on Dec. 4.
"We've got a race in front of us and we intend to win. And we need all Georgians to recognize this deciding moment, this inflection point in our country," Warnock said.
"We have the chance in Georgia to stand up and make a difference: to define a future where all of us have equal justice under the law, where all of us can get the health care that we need to leave future generations a clean and beautiful planet, to make sure everyone has access to dignified work that pays a living wage, to empower the health experts to get us out of this crisis, and get economic relief to people who need it," Ossoff added. "That's what's on the line."
Obama said that which party controls the Senate in the next Congress would determine the course of the presidency.
"The promise of the Biden presidency, and the Harris vice presidency, rests in part on their ability to have a cooperative posture with Congress. And to do that we have to have the two gentlemen who are running for Senate in Georgia," he said.